iCourts/IMAGINE seminar with Jakob Rendl
Dark or Bright?
European Constitutionalism and International Law in Post-War Europe
Abstract
In this seminar, Jakob Rendl will analyse the legal nature of the Treaties of the European Union through the lens of the theory of international treaty. Commonly, it is said that the EU-Treaties cannot satisfactorily be described by means of international legal categories. Allegedly, the transfer of the right to exercise sovereign rights of the Member States to the EU can be explained only in analogy to domestic law, constitutional law in particular law. In this seminar, it shall be proven that this thesis is not correct. On the contrary, there is a model of international treaty that is suitable to explain the contractual limitation of sovereignty by a state and the transfer of sovereign rights to another subject of international law – a treaty model European states are deeply acquainted with: the treaty allowing for the occupation of alien territory in time of peace.
Draft paper can be requested at Jan.Komarek@jur.ku.dk
Speaker bio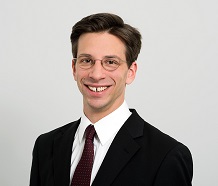 Born in Vienna, Jakob Rendl has studied law and philosophy at the University of Vienna. Besides his current position as a PraeDoc University Assistant at the Department for Legal Philosophy (Faculty of Law at the University of Vienna), he is doing his doctorate under the supervision of Alexander Somek. With his project "Eulogy: EU-Law and Political Messianism".
Jakob Rendl is member of the Ars Juris Doctoral School of the Vienna Law Faculty. He has been scholarship holder at Max-Planck-Institute for International Law Heidelberg in May 2022. From March to May 2023 Jakob Rendl will be research fellow at the Hebrew University of Jerusalem.
Meeting ID: 652 4740 5917
Passcode: 732610