6 February 2023
Seminar on Medical Devices and legal issues at the interface of regulation, protection and Innovation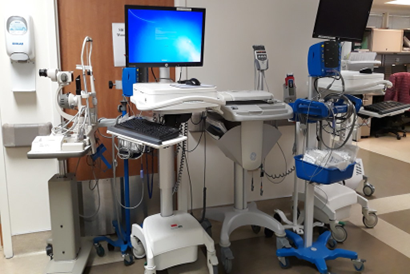 On 16 January 2023, CeBIL Director Timo Minssen organized and moderated the Seminar on "Medical Devices and legal issues at the interface of regulation, protection and Innovation" in collaboration with colleagues from the Danish Association for the Protection of Industrial Property Rights (FIR).
On 25 May 2017, two major regulatory changes entered simultaneously into force, which are highly relevant for medical device manufacturers: EU Regulation 2017/745 on medical devices (MDR) and EU Regulation 2017/746 on in vitro diagnostic medical devices (IVDR). [1] In reaction to the COVID-19 pandemic's impact on medical device stakeholders, the application date for the MDR had been postponed from May 2020 to May 2021. While this gave stakeholders more time to prepare for the new regulatory framework, it is evident that many uncertainties and challenge remain to be addressed in light of new technical developments. This also concerns the broader legislative framework within which the European medicine agencies and the so-called notified bodies will have to operate. In addition to product specific regulations, various stakeholders will have to consider a great number of recent laws, guidances, policy papers and strategy announcements dealing with topics ranging from health data protection, social justice and cybersecurity to liability, competition law and intellectual property rights.
This hybrid seminar featured a group of highly respected practitioners and young scholars who discussed these developments and the associated opportunities, challenges and risks from a practical law & tech perspective. See below the agenda of the event:
08.30-09.00: Morning coffee and refreshments
09.00-09.05: Welcome by Timo Minssen
09.05 to 09.30: Christian Johner : "Digitalization in the Medical Device Sector and the Disruption of Regulatory Processes"
Bio: Professor Johner is an expert for the development and approval of medical devices that contain software or that are software. As an auditor, member of a standards committee, trainer of notified bodies and author of several books and guidelines, Dr. Johner contributes to the advancement of the regulatory landscape. He is the CEO and founder of the Johner Institute, the leading consultancy firm in the German speaking market that provides regulatory guidance, tests medical device and provides master study courses and seminars. Christian taught at several universities e.g. in Konstanz (Germany), St. Gallen (Switzerland), Würzburg (Germany) and Stanford University (USA).
09.30-10.00:  Hannah van Kolfschooten : "The mHealth Power Paradox: Improving Data Protection in Health Apps through Self-Regulation in the EU"
Bio: Hannah van Kolfschooten is a researcher and lecturer affiliated with the Law Centre for Health and Life (LCHL) at the University of Amsterdam. She works on a PhD thesis on EU regulation of Artificial Intelligence in Health and the consequences for patients' rights protection. She regularly publishes on this topic in peer-reviewed journals, professional journals and op-ed outlets. She teaches European and International Health Law in the Amsterdam Law School's Health Law LL.M., teaches medical privacy and data protection law to legal professionals and frequently gives guest lectures on her research topic. She currently works part-time as an independent legal consultant on AI policy and regulation for a non-profit organisation.
10.00-10.15: Coffee break
10.15-10.45:   Benjamin Rochette : IP and regulatory strategy: friend or foe?
Bio: Benjamin Rochette is the Vice President of Global Regulatory Affairs and Global Quality & Regulatory Affairs at the major Danish company Coloplast. He leads the regulatory affairs department driving global market access for innovative medical devices, managing talented cross-cultural regulatory teams across various geographies, fostering a solution-oriented culture of regulatory excellence, and supporting businesses achieving their growth potentials.
10.45-11.00: Discussion
Topics