24 October 2023
Danish healthcare interpretation fee rules negatively affect immigrants' access to healthcare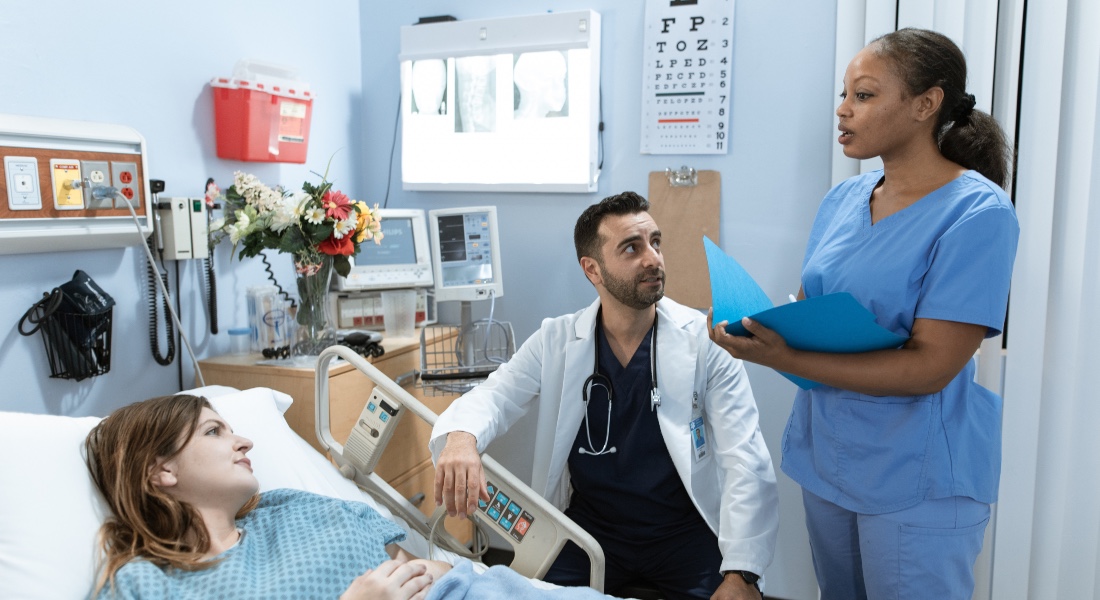 A fee on healthcare interpretation introduced in Danish law in 2018 appears to be incentivizing Danish language acquisition for immigrants, but also has severe negative impacts on immigrants' access to healthcare. The fee has to be paid by immigrants who have lived for more than three years in Denmark when a doctor assesses that professional interpretation is needed to ensure communication. Depending on the type of interpretation, the fee ranges from DKK 191-1675 (EUR 26-225) for each doctoral consultation or hospital admission.
Of the immigrants in the target group for the fee, two out of five reported that they had refrained from seeking healthcare due to the fee, and almost three quarters reported that the fee had made them use non-professional relatives or friends as interpreters when seeking healthcare. Around three quarters also reported that because of the fee they had tried to learn Danish faster.
Immigrants with refugee background, low income, low education, or poor health, report higher need for interpretation assistance and are thus appear to be disproportionately affected by the fee.
These are some of the findings of a new study recently published in Health Policy by researchers from CEPRI and the UCPH Department of Public Health. The study is first of its kind and is based on a nationwide survey from 2021 conducted among newly arrived immigrants attending Danish language schools.
The study by Maj Rørdam Nielsen and Signe Smith Jervelund is part of Associate Professor Silvia Adamo's project "Law and Private Governance for a New Understanding of Integration (LUII)", funded by the Carlsberg Foundation and hosted at CEPRI.
The full article is published open access and can be found here: https://doi.org/10.1016/j.healthpol.2023.104893
Reference: Nielsen, Maj Rørdam, and Signe Smith Jervelund. "Impacts of an interpretation fee on immigrants' access to healthcare: Evidence from a Danish survey study among newly arrived immigrants." Health Policy 136 (2023): 104893
Topics